Back to the list of exhibitors
GECE
Stand : F13 BIS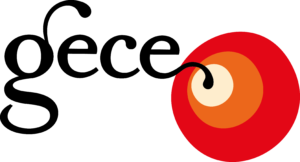 Activity area:
public relations/marketing/strategy, cultural engineering/audience studies
Address:
6, Rue des polieux 35000 RENNES
Tel:
0223307732
E-mail:
olivier.allouard@gece.fr
---
For 17 years, our research firm Gece has been assisting local authorities, companies and associations in setting up surveys among the public and non-public.
The Culture and Tourism sectors, where we have developed a solid expertise, are part of our DNA: more than 200 cultural and tourist structures, heritage sites, and events have trusted us to accompany them in qualitative and quantitative studies. Gece has become a reference in these fields and today all sectors of activity benefit from the expertise we have acquired.
Numerous museums, monuments, theaters, festivals, concert halls, opera houses, leisure facilities, etc. have been assisted.
The types of strategic studies implemented: audience barometer, study of the audiences of a season, study of the reception of an exhibition, satisfaction study, concept study, market study, economic impact study allow us to offer you a tailor-made and continuous support.
Our interventions and the resulting strategic advice will help you consolidate and develop your project (mediation strategy, communication strategy, pricing strategy, audience development strategy…).
Some references: Universcience, Louvre Museum, Confluences Museum, Chateaubriand House, places of memory, Arab World Institute, National Navy Museum, National Monuments Center, Audiovisit, Fontevraud Abbey, Bordeaux City Museums, Monnaie de Paris, Cité de la Voile Éric Tabarly, Sous-marin Flore etc.
Other references on : http://www.gece.fr/references/