Back to conferences
Manifesto for the exhibition of tomorrow - How will we exhibit?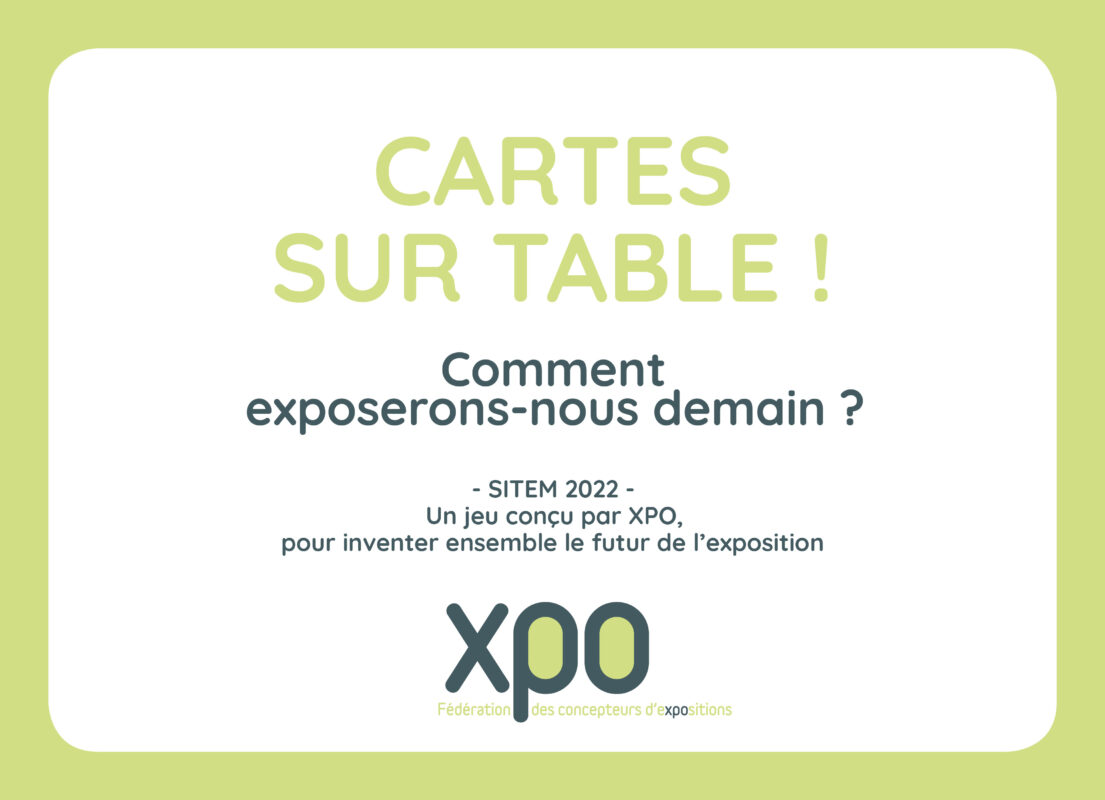 At a time of digital technology, ecological urgency, co-design and the weakening of the exhibition profession, it is urgent to rethink the exhibition together. Alongside SITEM, the XPO federation, which brings together exhibition designers (museographers, scenographers, digital producers, lighting designers, graphic designers), is mobilizing to open a dialogue with all exhibition professionals (project managers, programmers, service providers, etc.). The aim is to redefine together our modes of collaboration in order to invent, in a collective way, the public display of works, concepts and cultural programs; to strengthen the sector and defend the "French touch" of the exhibition in France and in the world.
A conference in homage to Jean-Jacques Bravo, scenographer, who throughout his career has worked to bring together exhibition professionals.