Registration for the trade show : 
Cultural, heritage and tourist institutions and sites, local authorities: free admission
Companies (supplies, building work, services): €75
Students: €10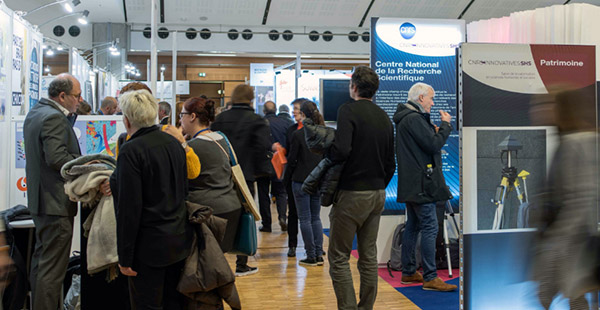 Conferences and Workshops
The SITEM conferences bring together people from all over the world, and they are often based on rather original topics. As for the Workshops, they are a chance to get involved in some unparalleled case studies. These original, intellectual initiatives are constantly being renewed, and have become the main attractions of the SITEM.
78%
from French and international cultural institutions
17%
people working in the cultural sector (architects, set designers, lighting specialists, etc.)
"All" museums, a great number of monuments, gardens, libraries, archives and cultural institutions are naturally drawn to the SITEM. But we would like to highlight three remarkable and rather noteworthy emerging trends with regards visitors to the event: internationalisation, cultural economy and cultural variety.
Cultural economy

Flanders investment & trade — France Museums Agency — Franco-German chamber of commerce and industry – Délégation Générale Wallonie Bruxelles-Fiminco-Essilor Heritage Foundation – Ministerio per i beni et le attivita culturali e per il turismo (Florence) –  Tournai Municipal Council – Caisse des Dépôts – Kleber Rossillon – Swedish Institute
Internationalisation
Gallerie degli Uffizi (Florence) — The Museum of Marrakech — Ewha Womans University Museum (Seoul) — Museums in the city of Liège – Museu Nacional d'art de Catalunya – Vaud Museum of Fine Arts – Royal Museums of Fine Arts of Belgium (Brussels) – Swiss Film Archive (Lausanne) – Canadian Photography Institute (Ottawa) – Museo de Arte Sacro (Bilbao) – Montreal Fine Arts Museum – Museum of Art and History of Geneva – Louvain University Museum – Children Museum (Seoul)
Cultural variety

University of Leicester (GB) — Galerie Perrotin — Givenchy — Yacht club de Monaco – Open-air opera – AAU University-Museology (Copenhagen) – Luma Arles – Ecole Polytechnique – EPCC Pont du Gard – Disneyland Paris – Collection Frédéric de Goldschmidt (Brussels) – Raymond Devos Foundation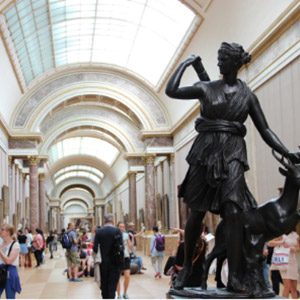 33%
showcasing collections and heritage sites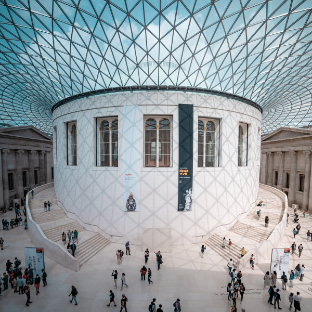 30%
concerned with the management, conservation and equipment for collections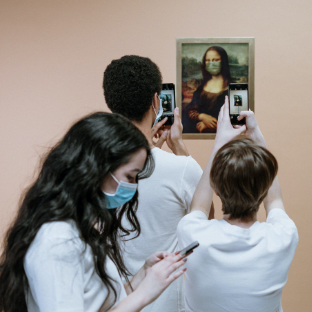 19%
sponsorship, communication, public relations & management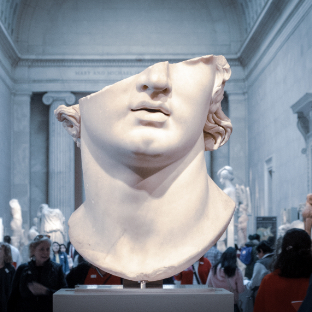 12%
from museology and set design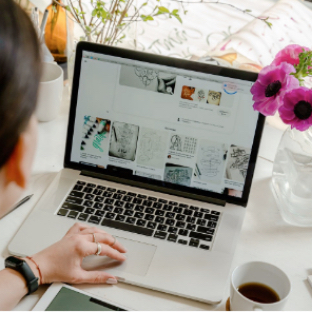 6%
from cultural institutions and associations
"It's an opportunity to meet other professionals, get some advice and make sure our museum can develop as best it can"
Sylvie Bayard, Administrator at the Gustave Courbet Museum in Ornans

"It's an opportunity to find out about the start-ups working in the digital sector, and see the new products available for museums"
Lionel Pernet, Director of Vaud Museum of Fine Arts in Lausanne

"Meet the service providers and people working on exhibition projects, and find out about the latest technology available in the sector"
Virgine Laurent, Head of Exhibitions at the Natural History Museum in Toulouse
This contest was created in 2017, and brings together 50 to 60 start-ups who have exhibited at the SITEM, in front of a distinguished jury from renowned institutions. This contest is an exceptional driving force for young budding entrepreneurs.
The French Ministry of Culture describes this event as one of the "fifteen remarkable measures of tomorrow's musuem". For this festival, participants film three-minute videos with their mobile telephone, while visiting a museum. Some of them are hilarious, some tell a story, and participants are free to use their creative spirit as they wish.