Back to conferences
How do the European Capitals of Culture have a positive impact on the cultural life of the territories?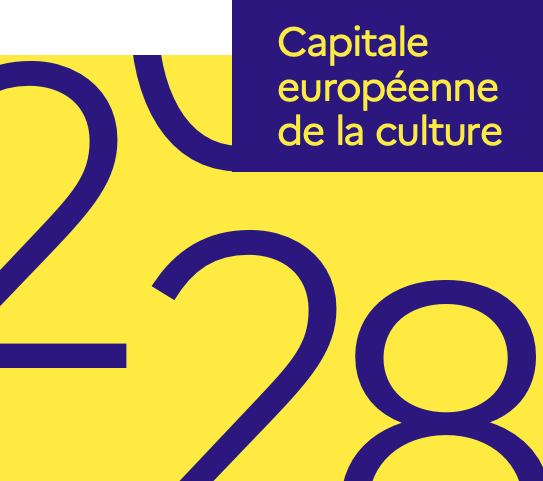 In partnership with

Created in 1985 on the initiative of the Greek Minister of Culture, Melina Mercouri, and her French counterpart, Jack Lang, the European Capital of Culture label has been setting the pace for the cultural life of the member countries of the European Union for almost 40 years. This title, which has been held by 65 cities, designates a capital that must "highlight the diversity of cultural wealth in Europe and the links that unite us as Europeans" for a whole year, according to the texts of the European Commission. France will host this label in 2028, prompting 9 cities to apply for the title, the result of which will be known in December 2023. But what is the impact of this label for the selected cities? What is the outcome of more than 30 years of this action? Discussions between representatives of the cities that hosted the event, current and candidate cities for this label.
Speakers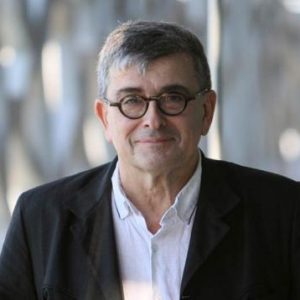 JEAN-FRANÇOIS CHOUGNET
Awarded city 2013 – Marseille
President of the Museum of European and Mediterranean Civilizations (Mucem) – Managing Director of the Marseille-Provence 2013 Association
Administrator at the Ministry of Culture and history professor, architect of the doubling of the culture budget in 1981. Administrator of the National Museum of Modern Art at the Pompidou Center (1985-1987), budgetary advisor to Jack Lang's cabinet (1988-1990). Director of technical and commercial services at the Réunion des musées nationaux (1990-1996), director of housing, culture and solidarity at the Conseil régional d'Ile-de-France (1998-2001), director of the Établissement public du Parc et de la Grande Halle de La Villette (2001-2007). Curator of the Year of Brazil (2005), Director of the Berardo Museum in Lisbon (2007-2011). In 2011, he was appointed general manager of the Marseille-Provence 2013 association. Since 2015, he has been president of the Museum of Civilizations of Europe and the Mediterranean (Mucem), and his mandate is renewed in 2019.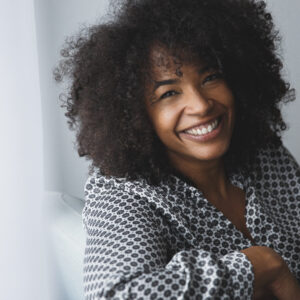 REBECCA ARMSTRONG
Candidate City 2028 – Rouen
General Delegate Rouen Seine Normande 2028
Rebecca Armstrong began piloting territory projects in Normandy in the early 2000s. What fuels her work? Sustainable public policies and citizen consultation. Culture and media, too: she hosts television and radio programs, and a podcast, since 2017. She interviews philosophers, writers, journalists and creators about the world of tomorrow and the changes in models that await us. Because her curiosity is as insatiable as her pleasure to transmit.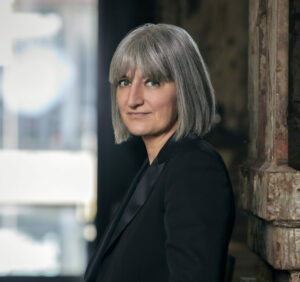 NANCY BRAUN
Currently European Capital of Culture 2022 – Esch
General Manager of Esch2022 – European Capital of Culture
Nancy Braun is the General Director of the Esch2022 project. The City of Esch-sur-Alzette, as well as the entire Southern Region, was designated European Capital of Culture in December 2017 and will carry this title all year-round 2022. Nancy Braun is in charge of ensuring the realization of this cultural project. It was in 2007 that Nancy Braun had her first professionnal experience with the cultural sector and she stood out for her organizational talents as Deputy General Coordinator of Luxembourg and Greater Region, European Cultural Capital in 2007. After the completion of this project, she worked for almost six years as Administrative and Financial Director at the Luxembourg Bar, before joining the Democratic Party (DP) as general coordinator. In 2016 she joined the Casino Luxembourg in her function as Director.
Photography © Eric Devillet for Esch2022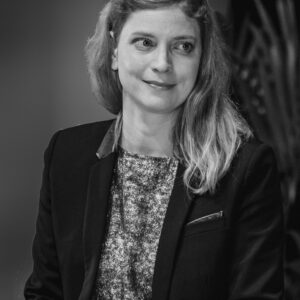 ELEONORE ASSANTE
Candidate City 2028 – Reims
Director Reims 2028, European Capital of Culture
Art historian and graduate of Neoma Business School, Eléonore began her career at the Culture & Diversity Foundation where she managed programs for accessibility to culture and the arts. There she became convinced that philanthropy is a major axis of societal change. She joined the French Embassy in Italy to open the Farnese Palace to the public. She organized a major international exhibition that attracted 170,000 visitors and brought together more than 300 works from around the world. Eléonore took over the direction of the Raymond Devos Foundation and opened in Saint-Rémy-les-Chevreuses the first museum dedicated to music hall in France, which obtained the Maison des Illustres label. She works to democratize theatrical practice for young people who are far from culture. She directs the Entreprendre pour Aider endowment fund, which defends the role of culture as a means of care and well-being. She then took the reins of the foundation of the National Academy of Medicine and created a think tank open to all on major public health issues, including women's health. Eléonore's main challenge is to unite very different actors around complex projects, which she does through Reims2028.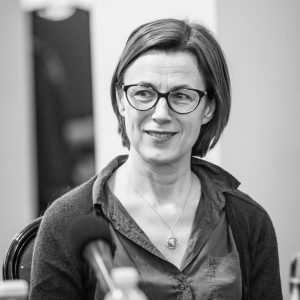 INA PUKELYTE
Currently European Capital of Culture 2022 – Kaunas
Producer of events and performances at Kaunas European Capital of Culture 2022
Ina Pukelytė is writer and researcher at Vytautas Magnus University, actually producer of events and performances at Kaunas European Capital of Culture 2022. She is former director of Kaunas National Museum of Čiurlionis and former head of Kaunas Drama Theatre. She published a novel Girls from the Avenue of Freedom in 2020 and a monography Jewish Theatre in Lithuania During the Interwar Period in 2017.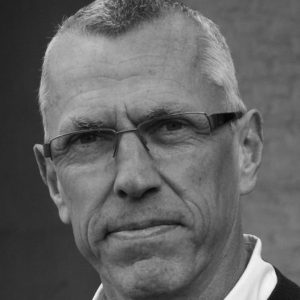 YVES VASSEUR
Awarded city 2013 – Mons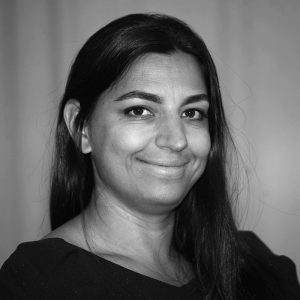 LAURE PRESSAC
Moderator
Beaux Arts & Cie, Director of Cultural Engineering Beaux Arts Consulting
A graduate of Science Po Paris, ESSEC and Paris I in art history, Laure Pressac has been working with cultural institutions for 20 years, including the Magnum agency, the Louvre Museum, and the Pompidou Center. She was Director of Strategy, Foresight and Digital at the Centre des Monuments Nationaux, from 2014 to 2019, where she notably launched the Heritage Incubator and developed innovative models such as the Hôtel de la Marine project. Laure is also a tour guide, and teaches at Sciences Po Lille and Sciences Po Paris on the subjects of project management and cultural entrepreneurship.
Listen to the podcast or view replay