Back to conferences
« Voyez-vous, un parfum éveille la pensée » Victor Hugo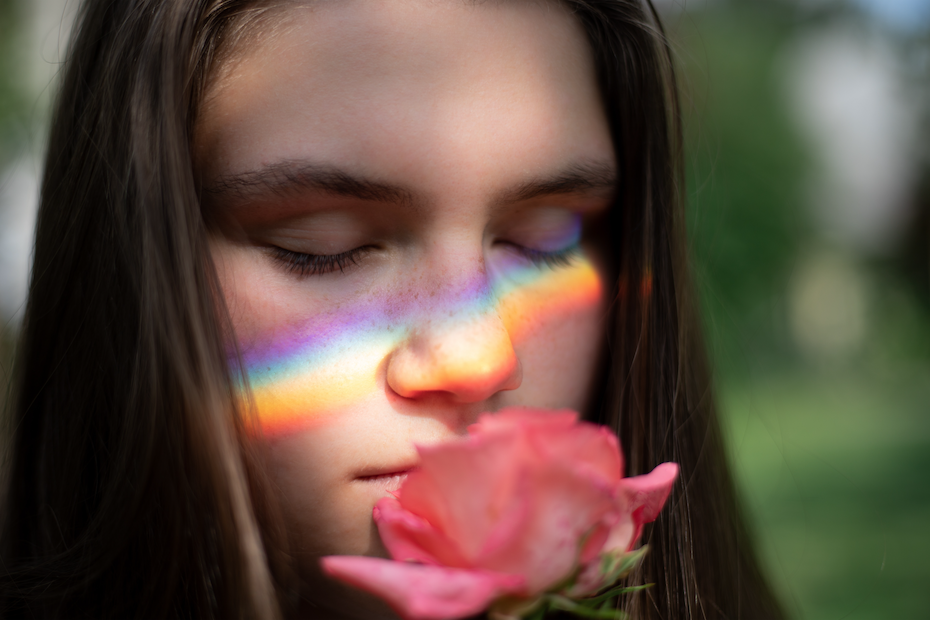 We are delighted to present and host ODEUROPA, a European project designed to explore what clings most to people and their environments: their smell.
Nothing is more familiar, nothing is more subtle, nothing is more multifarious than an odour, whether it is called aroma, bouquet, scent, emanation, redolence, exhalation, fragrance or fumet… Or better yet when it is described as sweet, heady, musky, suave, honeyed, or foul, disgusting, nauseating, stinking, mephitic, or simply smelly.
How to capture and name the smell of a manuscript in a library with historical collections, the scent of Lancashire sheets or Dutch silks and velvets in the 17th century? It was not good to "smell like a rabbit" in 1860s France if you wanted to be in high society, although it was possible, with some effort, to go in "odeur de sainteté"
Embracing all this and much more, ODEUROPA will help us explore, scrutinize and analyze smells. And, thanks to digital technology, the numerous expressions of this infinite sense will be aggregated to build a "backbone of an encyclopedia of past scents".
Speakers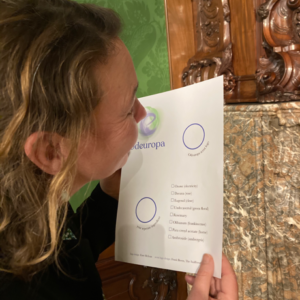 INGER LEEMANS
Prof. Inger Leemans (Professor of Cultural History, Vrije Universiteit Amsterdam & Royal Netherlands Academy of Arts and Sciences)
Prof. dr. Inger Leemans (https://ingerleemans.wordpress.com/over/) is full professor of Cultural History at Vrije Universiteit Amsterdam (VU) & PI of NL-Lab at the KNAW Humanities Cluster. Her research focuses on early modern cultural history (1500-1850), the history of emotions and the body, history of knowledge and digital humanities. Inger Leemans is member of the scientific board of the EU JPI Cultural Heritage, of the Dutch National Research Council for Cultural Heritage, and of the National Council for Dutch Language and Culture (Dutch Language Union). At VU, she works out of CLUE+, the interfaculty Research Institute for Culture, Cognition, History and Heritage. Professor Leemans is co-founder of ACCESS, the Amsterdam Centre for Cross-Disciplinary Emotion and Sensory Studies. She coordinates and collaborated in several digital humanities projects such as CLARIAH+, Golden Agents, REPUBLIC, Embodied Emotions (developing a model for historical emotion mining); Visualising Uncertainty (Netherlands eScience Center) and AAA Data Science Quality and perspectives in deep data. Among her recent publications are: Inger Leemans & Anne Goldgar (eds.), Knowledge-Market-Affect: Early Modern Knowledge Societies as Affective Economies (Routledge 2020); Gert-Jan Johannes & Inger Leemans, De vliegerende Hollander. Geschiedenis van de Nederlandse vliegerverbeelding, vanaf 1600 (Amsterdam: Prometheus 2020).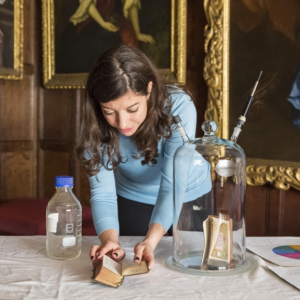 CECILIA BEMBIBRE
Heritage scientist.
In the past 10 years, she's focused on the role of smells in heritage, developing a framework to identify and preserve historic odours. Working with heritage organisations, conservators, chemists and perfumers, she has preserved historic scents from a historic library, a 17th-century pot-pourri and the smell of mould in heritage churches. Cecilia is interested in an interdisciplinary approach to smell and the preservation of olfactory heritage. Currently, she is part of the olfactory heritage science team at the UCL Institute for Sustainable Heritage In London, and works on Odeuropa.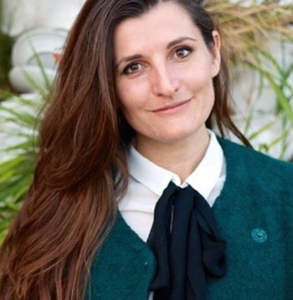 CARO VERBEEK
Art and scent historian, curator, maker and teacher.
After working as a curator in several museums (Stedelijk Museum, Rijksmuseum Amsterdam), Caro Verbeek switched to an academic career in 2015 and finished her PhD on smell in relation to art history and museology in 2020. Her aim is to (re-)construct a more inclusive and democratic history of art by re-narrating it from and through a sensory perspective. Besides curating olfactory exhibitions, tours and workshops, she founded the scent culture platform "Odorama" at Mediamatic. Last but not least, she is an education innovator both within museums, art academies and universities designing several courses and tools to enhance the sensory gaze. Because of her hands-on, nose-on approach within academia, she is described as an 'artistic scholar' and 'academic performer'.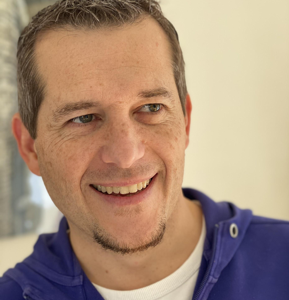 RAPHAËL TRONCY
Associate Professor at EURECOM.
He obtained a PhD in Computer Science from Grenoble University (France) in 2004 and had research positions at INA (France), CNR (Italy) and CWI (The Netherlands). He published nearly 200 scientific papers in various journals, top tier conferences and associated workshops and held key organisational roles in multiple world-leading conferences. He will be General Chair of The Web Conference in 2022. He is an expert in knowledge engineering, information extraction and recommender systems. He is the primary investigator of a number of National (ASRAEL, ACAV, ANTRACT, Datalift, DOREMUS) and European (H2020 Odeuropa, H2020 SILKNOW, H2020 MeMAD, CHISTERA CIMPLE, FP7 LinkedTV, FP7 MediaMixer) projects where semantic technologies and information extraction are used together to build knowledge graphs, exploratory search engines and recommender systems. He wrote a report for the French Minister of Culture and Communication about the adoption of semantic web technologies to promote the description of touristic and cultural events.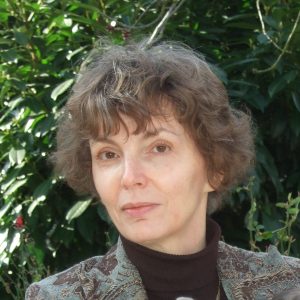 BRIGITTE MUNIER
She is the moderator of the conference. She will select the questions from the audience. She is the author, among others, of Odeurs et Parfums en Occident (2017)
Teacher-researcher in sociology of literature and culture at Télécom-ParisTech until 2018, she is a member of the Hermès / CNRS editorial board.
Latest volumes : Robots. Le mythe du Golem et la peur des machines, Paris, La Différence, 2011 and Odeurs et Parfums en Occident. Qui fait l'ange fait la bête, Paris, Le Félin, 2017 ; collective works under his direction : Technocorps, la sociologie du corps à l'épreuve des nouvelles technologies, Paris, François Bourin, 2013 et À vue de nez, Paris, CNRS éditions, 2018. In co-supervision with Éric Letonturier, La Voie des sens, N°74 of the Hermès / CNRS review, May 2016. »