Back to conferences
Sustainable development: how museums go green?
In partnership with

Sustainable development, at the crossroads of ecology, social and economic issues, aims to orient our actions to take into account our ecosystem. Museums, like businesses, are now being called upon to address this issue and are gradually going green, not only in their programming, but also in their actions and management. Some have been applying methods for several years to concretely reduce their carbon footprint, others are modifying their exhibition production approaches, while questioning these sometimes contradictory injunctions in relation to their mission of opening up to the greatest number of people. What are the responses and questions of museums in the face of climate issues? An overview of existing solutions and avenues of reflection, with a panel of experts and directors of cultural institutions.
Speakers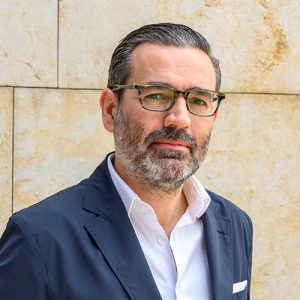 DANIEL VEGA
Deputy Director for Exhibitions and Conservation at Guggenheim Bilbao Museum
Born in Bilbao in 1971, he graduated in Fine Arts from the University of the Basque Country and took postgraduate studies in conservation at the Universidad Complutense in Madrid and at the Leicester University (Postgraduate Diploma in Museum Studies). In 2016 he was selected to participate in the Executive Education Program for Museum Leaders, at the Getty Leadership Institute.
Daniel Vega joined the Guggenheim Museum Bilbao team in 1998. In 2001, he became Associate Director, in charge of managing the departments of Conservation, Registrar, Art Services and Exhibition Design. In April 2018, Vega was appointed Deputy Director for Exhibitions and Conservation.
During his tenure, the museum has improved work efficiency and optimization of resources, largely developing its exhibition program, increasing the ability to conceive and develop own projects, and developing and consolidating a strong international network. Daniel has organized over two hundred modern and contemporary art exhibitions and has led several key projects as the development of a transversal project-based coordination methodology for exhibition's management, the creation of an external art storage facility, the accomplishment of several conservation research programs, or the recent development of GMB's Strategic Framework for Environmental Sustainability. Since 2008, he has been member of the Steering Committee of the International Exhibition Organizers Group (IEO).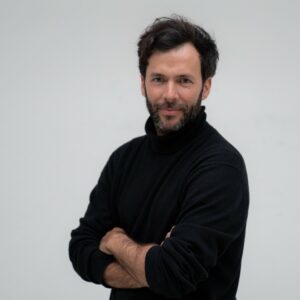 MATHIEU BONCOUR
Director of Communications and CSR at the Palais de Tokyo
Born in 1983, Mathieu Boncour has been Director of Communications and CSR at the Palais de Tokyo, one of the most important contemporary art centers in Europe, since June 2020.
A graduate of the Master's degree in Public Affairs from the Institut d'Etudes Politiques de Paris, he has held several positions in local government offices, including at the Paris City Hall where he served as political advisor to the Deputy Mayor of Paris in charge of Culture and as chief of staff to the Deputy for International Relations.
In 2017, he became Director of Public Affairs, Communication and Patronage of the Compagnie de Phalsbourg. He sits on the board of directors of the Association 1 immeuble, 1 œuvre and actively participates in the prefiguration of the Philanthrolab, the first incubator and coworking space dedicated to Philanthropy in France.
He joined the Palais de Tokyo as Director of Communications in June 2020 and is leading the creation of a CSR department to drive the social and environmental transition of the institution.

ETIENNE BONNET-CANDE
General Administrator at the Palais des Beaux-Arts de Lille
Etienne Bonnet Candé is a territorial administrator. He has devoted his career to cultural policies, first with performing arts companies, then with the third chamber of the Court of Auditors, the city of Nanterre and the European Capital of Culture Marseille Provence 2013. Within the department of culture of the Seine Saint Denis, he directed the service of heritage and culture. He is currently the general administrator of the Palais des Beaux-Arts of the city of Lille. He is an auditor of the Cycle des Hautes Etudes de la culture.
The "Goya Experience" (2021) and the "Magic Forest" (2022) exhibitions were the first eco-designs of the Palais des Beaux-Arts in Lille, the first step in a strategy to make the museum "eco-responsible". On the scale of an exhibition, this means working to control its carbon impact and, above all, measuring this impact with the help of "impact reports" that will inform decisions during future curatorial work. Beyond the exhibitions themselves, this "strategy" also concerns the building, its energy consumption and its waste management. It also ensures that the Palais' partners – patrons, service providers and concessionaires – are involved in the process. As part of the implementation of its Scientific and Cultural Project, this approach also addresses the issue of public participation and inclusion: focus groups have been conducted to involve various publics in the operation of the Palais, special efforts are made to open up "participatory" opportunities for visitors, qualitative and quantitative work on public knowledge is carried out on an ongoing basis, and finally, the Palais assumes its role as an environmental educator by mobilizing the potential of the works it conserves to this end. All of this work is also a managerial challenge, and the project methodology has been favored in order to involve all the teams in this approach.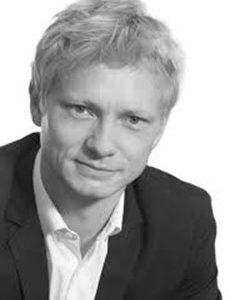 RAPHAËL GERSON
Deputy Director ADEME (Agency for Ecological Transition) Ile-de-France
A graduate of Audencia, Aston Business School and Sciences Po Paris, Raphaël GERSON has 20 years of experience in the Ecological Transition: 10 in the private sector in the Renewable Energy departments of major European energy groups (BP Alternative Energy in London, E. ON Climate&Renewables in Düsseldorf and EDF Energies Nouvelles in Paris) and 10 years in the public sector, at ADEME (Agence de la Transition Ecologique), first within the Direction des Investissements d'Avenir, then Deputy Head of the Renewable Energy Networks Department at the head office, and today Deputy Director of ADEME Ile-de-France.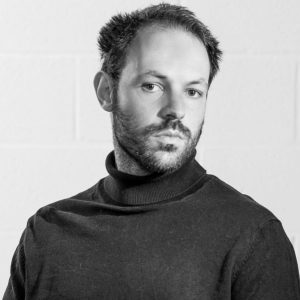 SIMON GIVELET
Member of the Zerm architecture collective – monastery of the Clarisses in Roubaix
Member of the Zerm architecture collective
Simon Givelet was born in 1990 in Savoie. After studying Civil Engineering in Grenoble, he joined the Lille School of Architecture in 2010.
In 2015, he founded the association Zerm with four associates and has been working there ever since. In 2016, he obtains a habilitation to the control of work in its own (HMNOP) which allows him to conduct projects as a project manager.
For 5 years, the association carries out several projects dealing with rehabilitation through different prisms: project management, artistic or cultural projects, reuse of building materials and research. Since 2016, Zerm has been developing a project for the storage and sale of reused construction elements for professionals (Le Parpaing), which is accompanied by various technical studies. Le Parpaing will begin its third version of development in 2022. In January 2020, the association begins the project Saisons Zéro, which consists in the transitory occupation of the Clarisses monastery in Roubaix, which Simon manages. Over time, Zerm's staff has grown and now includes ten employees.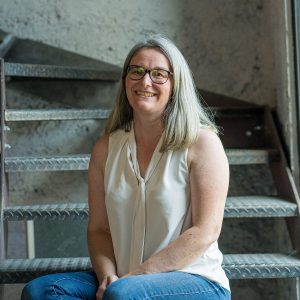 NATHALIE BOUTET
President of Ducaroy Grange
Nathalie Boutet was born in 1976 in Paris. She graduated from the École Centrale Lyon in 1998, and also obtained a DESS in Management and Business Administration from the IAE.
Nathalie Boutet worked for 18 years in a large group in the environmental sector in various positions: quality, safety, human resources and operations management.
In 2018, she took over Ducaroy Grange, a company labeled Entreprise du Patrimoine Vivant whose first workshop dates back to 1941.
Ducaroy Grange designs and manufactures models, educational manipulations, sculptures and scenery. The company has 12 employees, is located in Villeurbanne, and operates throughout France and for export. It works for museums and cultural attractions, industry, architecture and urban planning.
In 2021, in order to prioritize its environmental actions, it starts the carbon assessment of Ducaroy Grange through a "climate promotion".
Today the company deploys a climate strategy compatible with the Paris Agreement.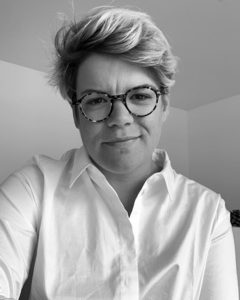 FANNY LEGROS
President and founder of Karbone Prod and co-founder of Plinth
After several years in the photography sector and five years as director of the Jérôme Poggi Gallery, Fanny Legros is aware, through her participation in international fairs and the organization of numerous exhibitions, that the art world has not yet begun its ecological transition. The tools are insufficient. This is why, from 2020, she creates Karbone Prod: a consulting agency in impact calculation and eco-designed production for the cultural sector.
In 2021, together with Carole Vigezzi, they create Plinth: a new tool to change practices and move towards sustainability.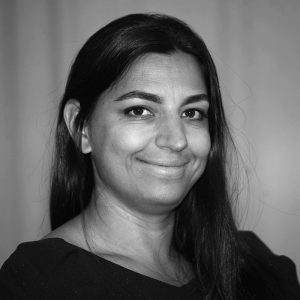 LAURE PRESSAC
Moderator
Beaux Arts & Cie, Director of Cultural Engineering Beaux Arts Consulting
A graduate of Science Po Paris, ESSEC and Paris I in art history, Laure Pressac has been working with cultural institutions for 20 years, including the Magnum agency, the Louvre Museum, and the Pompidou Center. She was Director of Strategy, Foresight and Digital at the Centre des Monuments Nationaux, from 2014 to 2019, where she notably launched the Heritage Incubator and developed innovative models such as the Hôtel de la Marine project. Laure is also a tour guide, and teaches at Sciences Po Lille and Sciences Po Paris on the subjects of project management and cultural entrepreneurship.
Listen to the podcast or view replay